Hydraulic Rotary Actuator WL20 Series 900 Nm Helical
Product Detail
Product Tags
WEITAI WL20 Series hydraulic rotary actuators offer a cost-effective solution for a wide range of applications. Five standard sizes with torque output from 500Nm up to 4200Nm at 21Mpa. It provides 180 degree rotation with foot mounting type. The typical usage of WL20 Series include but not limited to spider lift, axial work platform, boom crane, material handling, etc.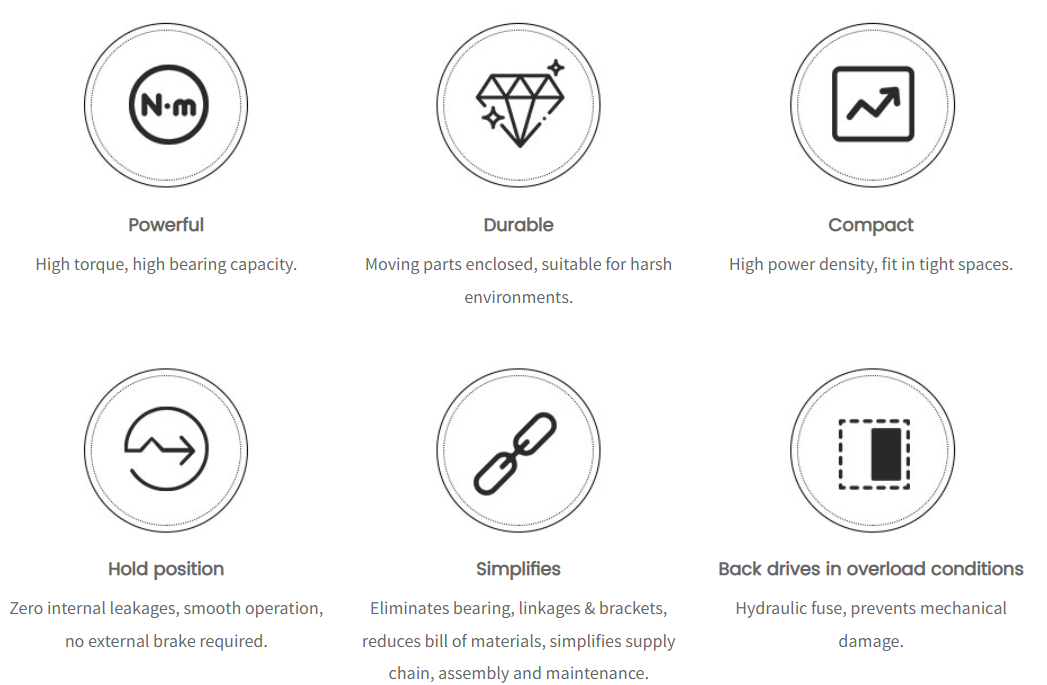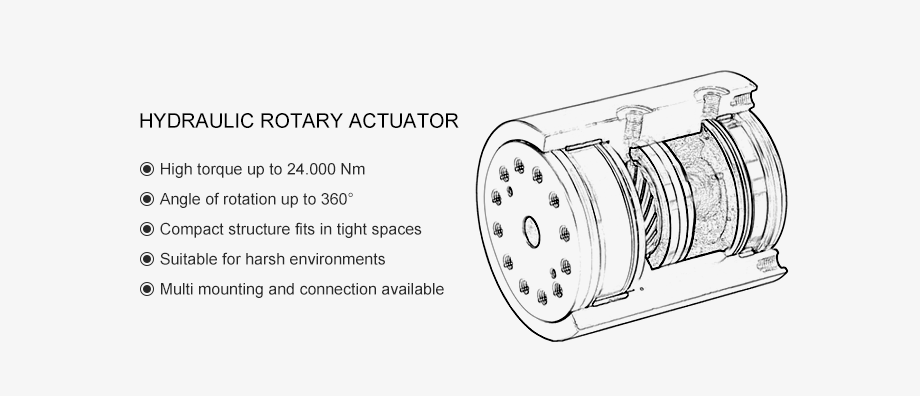 | | |
| --- | --- |
| Rotation | 180° |
| Output Mode | Front Flange |
| Mounting | Foot |
| Drive Torque Nm@21Mpa | 900 |
| Holding Torque Nm@21Mpa | 2400 |
| Max Straddle Moment Capacity Nm | 4500 |
| Max Cantilever Moment Capacity Nm | 2480 |
| Radial Capacity Kg | 2130 |
| Axial Capacity Kg | 680 |
| Displacement 180° cc | 234 |
| Weight 180° Kg | 17 |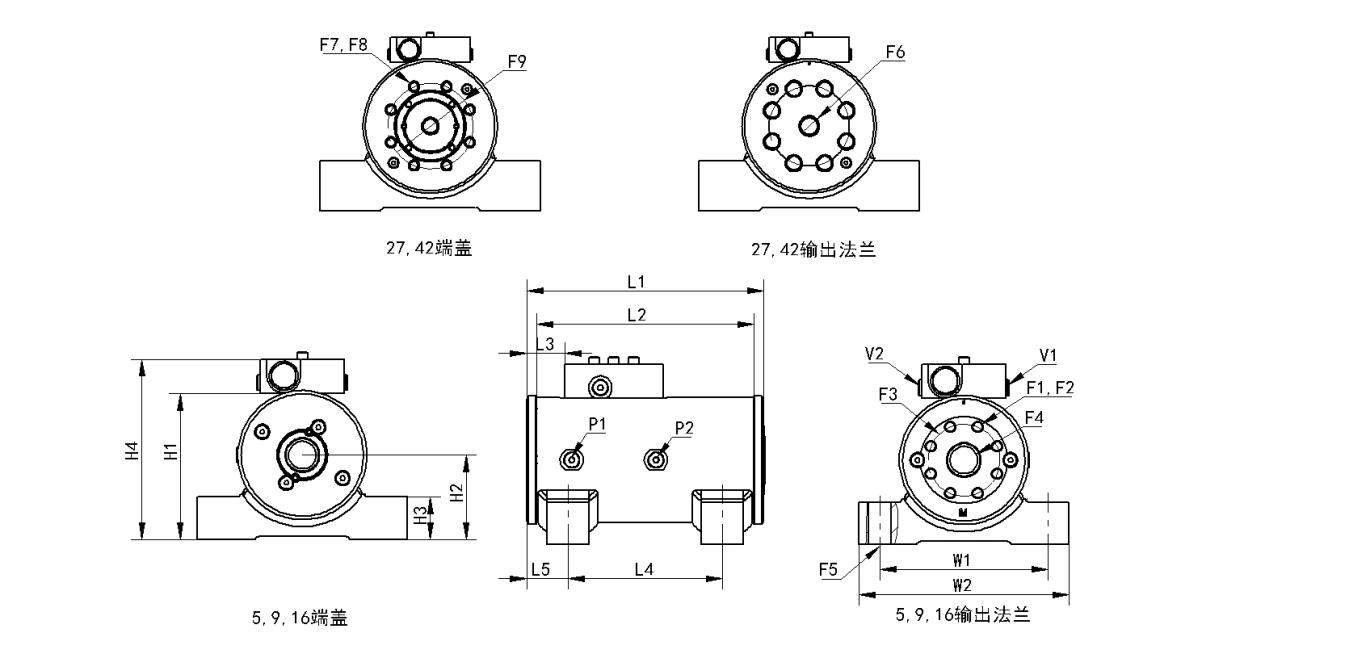 D1 Mounting Flange Dia mm

117

D2 Housing Dia mm

114

F1 Mounting Hole Of Shaft Flange mm

M10×1.5

F2 Qty of Shaft Flange Mounting Holes

8

F3 Bolt Circle Dia of Shaft Flange mm

65

F4 Clearnace Hole For Shaft Through Bolt Dia mm

M24

F5 Mounting Holes Of Housing Foot

M20

F6 Shaft Center Hole mm

-

F7 Mounting Hole Of Endcap Flange mm

-

F8 Qty of Endcap Flange Mounting Hole

-

F9 Bolt Circle Diameter of Endcap Flange

-

H1 Height Without Counterbalance Valve mm

135

H2 Height To Centerline mm

76.2

H3 Foot Height mm

38.1

H4 Overall Height mm

163

L1 Overall Length mm

216

L2 Length Without Rotating Flange mm

197

L3 Shaft Flange To Counterbalance Valve mm

34.5

L4 Mounting Length mm

140

L5 Shaft Flange To Mounting Hole mm

37.6

W1 Mounting Width mm

152

W2 Overall Width mm

191

P1, P2 Port
ISO-1179-1/BSPP 'G' series, size 1/8 ~1/4. See drawing for details.
V1, V2 Port
ISO-11926/SAE series, size 7/16. See drawing for details.
*Specification charts are for general reference only, please consult drawing for actual values and tolerances.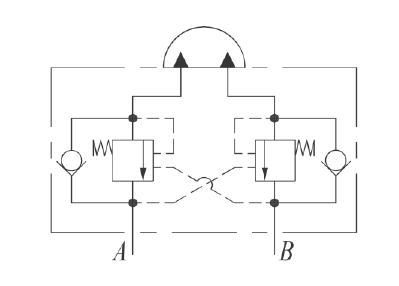 The counterbalance valve protects rotation in the event of a hydraulic line failure and protect the actuator against excessive torque loading.
Hydraulic Schematic of Optional Counterbalance Valve
The counterbalance valve is optional on-demand. SUN brands or other top brands are available for different requests.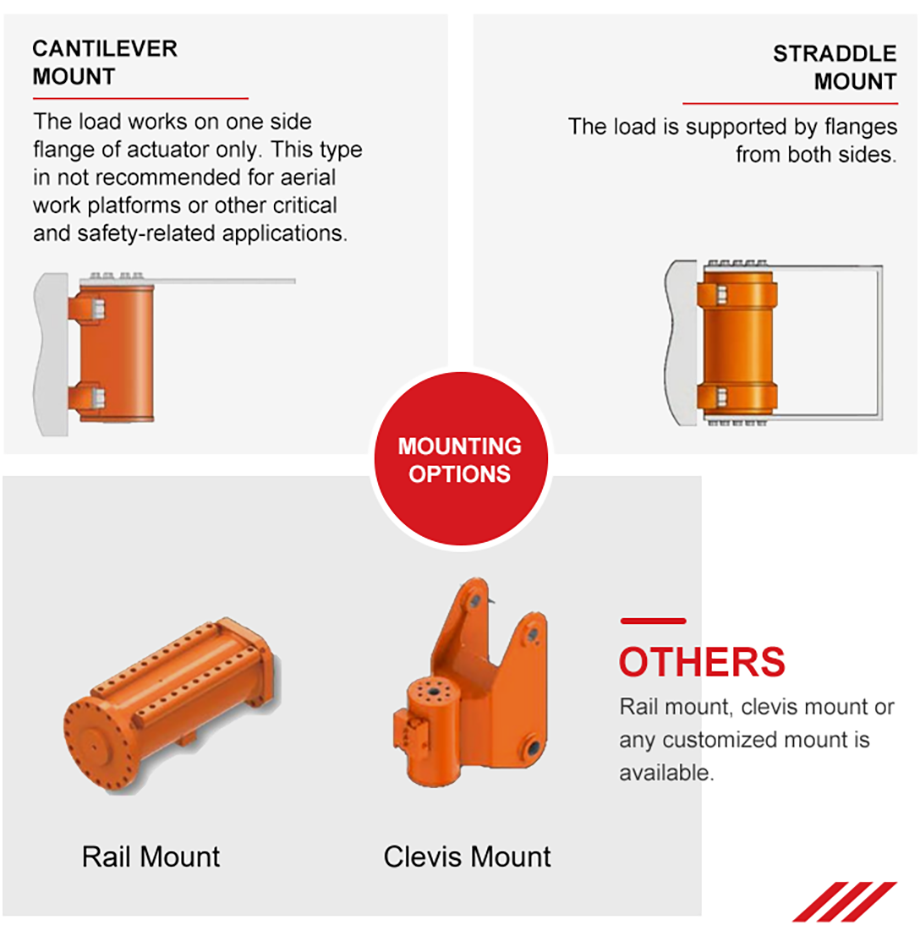 Steering, Boom positioning, Drill positioning, Platform/basket/jib rotation, Conveyor positioning, Davit rotation, Mast/hatch positioning, Access ramp deploy, Attachment rotation, Shotcrete nozzle rotation, Pipe handling, Brush positioning, etc.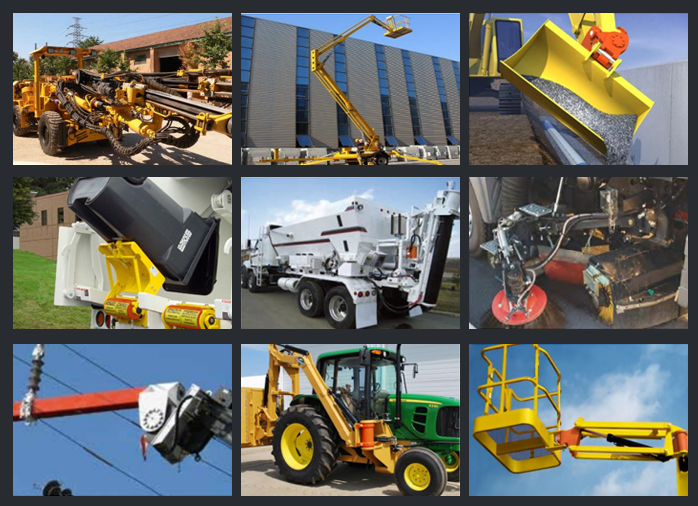 ---
---